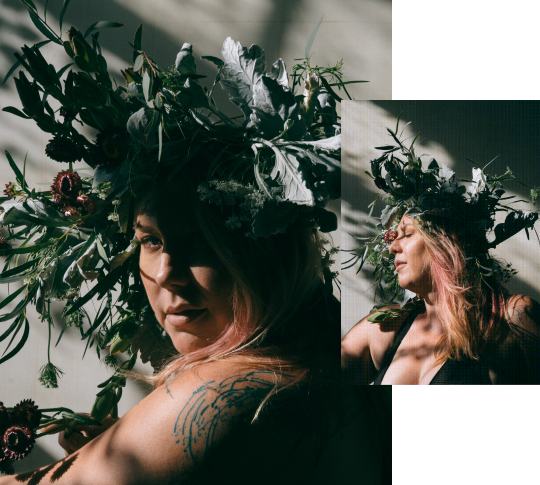 About us
Meet Ambere St. Denis
Ombare was founded with one philosophy in mind - that a positive body image starts and ends with each and every woman.
Inspired by my travels and influenced by a variety of cultures, my goal is to empower women as they evolve through life — and more importantly — to celebrate them at every age.
I hope to inspire us all to rethink beauty as ageless and use this vision with every design detail.
Our Philosophy
Sustainable Fashion
Sustainable fashion has always been a core principle of Ombare. At Ombare, we are committed to doing our part to contribute to an ethically friendly fashion industry. Sustainable fashion is a core principle of Ombare. We believe our planet should be protected and cherished just like our bodies. With eco-friendly practices and sustainable manufacturing, we're lessening our carbon footprint while taking every opportunity possible to elevate our environmental standards and promote responsible shopping.
Eco-Friendly Packaging
Part of this commitment to sustainability is to make a conscious effort toward limiting waste, reducing what we send to landfills, and being aware of our carbon footprint. In addition, we aim to use recycled, organic, hand-woven, or low-impact materials while manufacturing without ever compromising our quality.
Giving Back
We pride ourselves on cultivating diversity with our team, and our focus is giving back to the local indigenous communities that have supported and inspired us throughout this process. We value worker rights, provide equitable pay, and hire locally to blend diverse perspectives into our culture.
Timeless Design
Designing higher-quality and versatile lingerie is our contribution toward supporting sustainable fashion. The contemporary fast fashion model doesn't hold a long attention span. Because of this, non-degradable and cheaper materials that are better for profits but bad for the environment are continuously used. Ombare sources higher-quality materials to provide longevity while carefully protecting the product and colors from degrading.
Manufacturing Mission
To us, slow fashion means being intentional with what we create, and this ethos translates to our sustainable manufacturing practices. We limit stock by crafting timeless pieces in small batches with gorgeous attention to detail. This practice helps limit our carbon footprint while actively advocating against mass global production.
Any ideas for us?
We love what we do. As we grow, we want to show our gratitude by giving back. If you have an idea about how we can make an impact, let us know.